Regular price
$ 3,000.00 USD
Regular price
Sale price
$ 3,000.00 USD
Unit price
per
Sale
Sold out
This product is made in the USA with American Steel! Learn why "Made in America" still matters.
When it comes to crafting the best BBQ, you need gear that matches your passion for grilling excellence. The American made M1 grill and smoker is your ultimate culinary partner, built to elevate your BBQ game. Say goodbye to compromise and shortcuts – this is the last cooker you'll ever need. Versatile and efficient, the M1 combines charcoal grilling, smoking, and stick burning in one powerhouse. It's designed for one purpose: to empower you to create the best BBQ imaginable.
Whether you're slow-smoking or aiming for precision grilling, the M1 stands as your ally in grilling mastery. It's more than just a grill; it's your complete culinary toolkit. Backed by a limited lifetime warranty and dependable customer support, your M1 is there for you, every BBQ, every time. No more fluff or compromise – the M1 Grill and Smoker is the top choice for those who take grilling seriously. Crafted to deliver exceptional results, it's all about straightforward, top-notch grilling.
Full Stainless Steel Stack:

 

Enhancing durability and performance with a full stainless steel design.
Height-Adjustable Firebox:

 

Achieve precision cooking by fine-tuning the fire's proximity to the cooking grates.
Large Insulated Firebox:

 

Versatile for both charcoal and all-wood burning methods.
Fully Adjustable Grilling Grate:

 

Gain complete control over your grilling experience.
Precision Fire Management:

 

Easily adjust the fire's position to suit your specific cooking needs.
Learn how your grill is shipped here.
View full details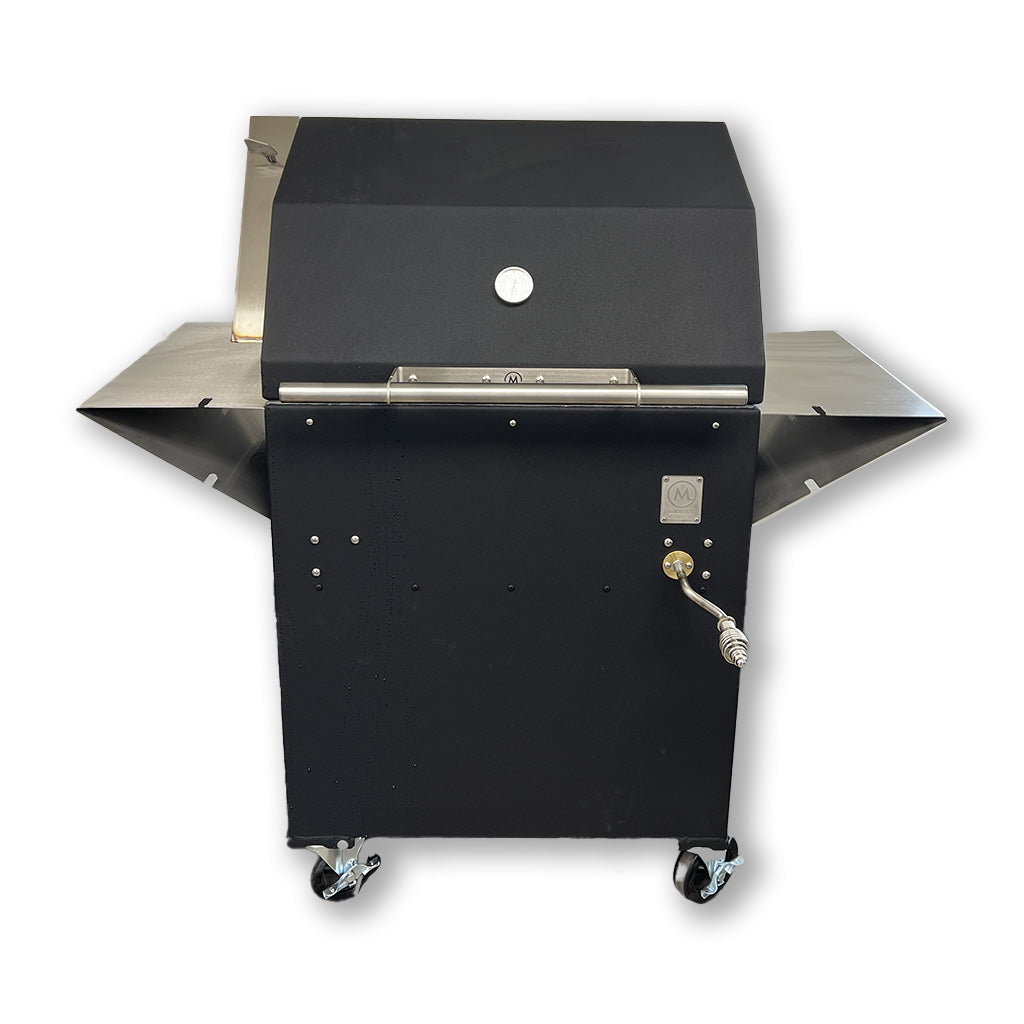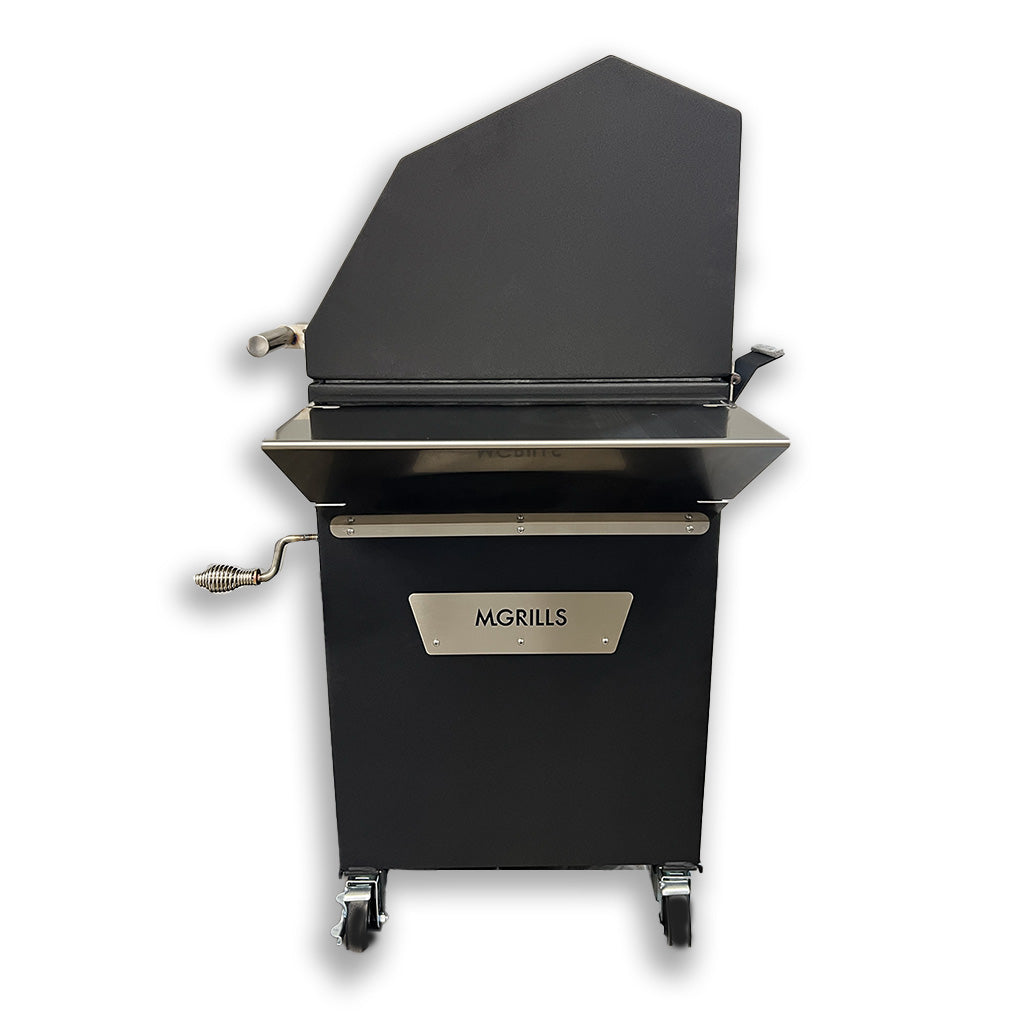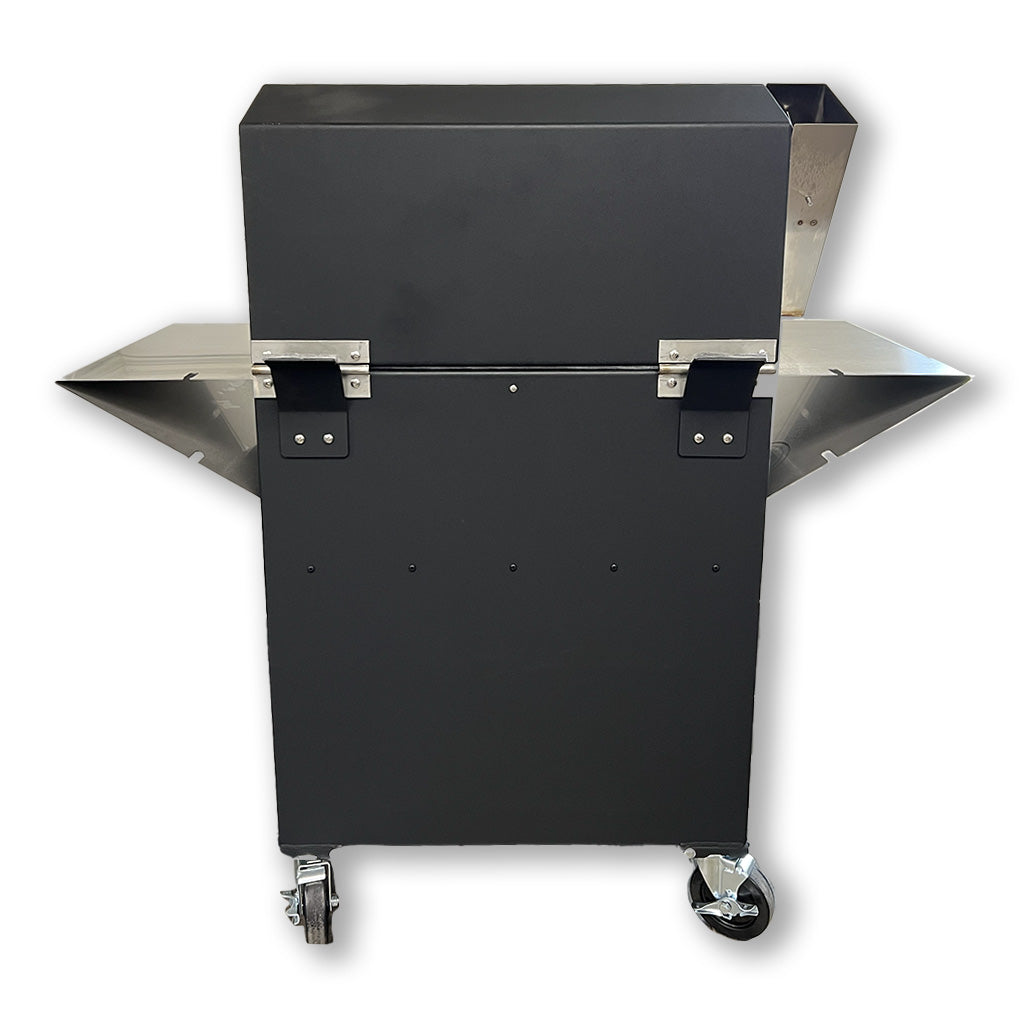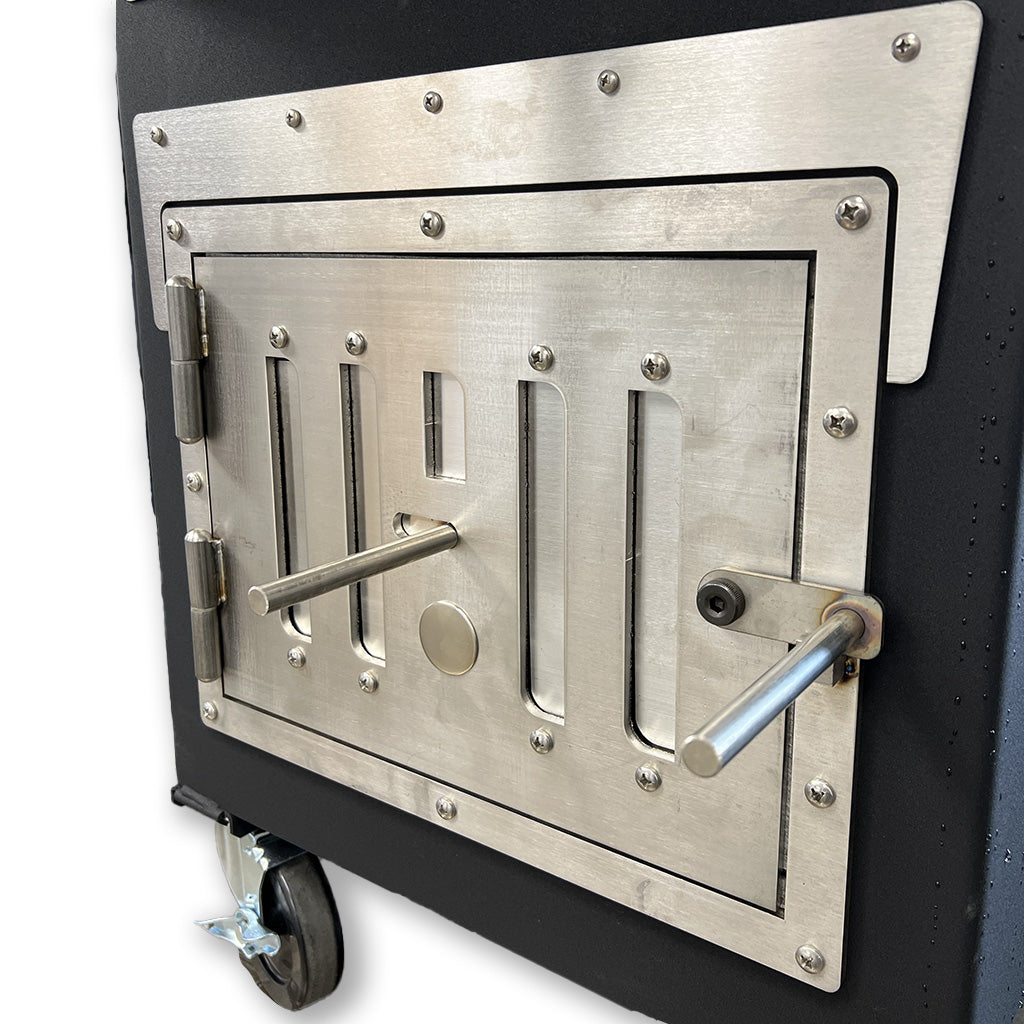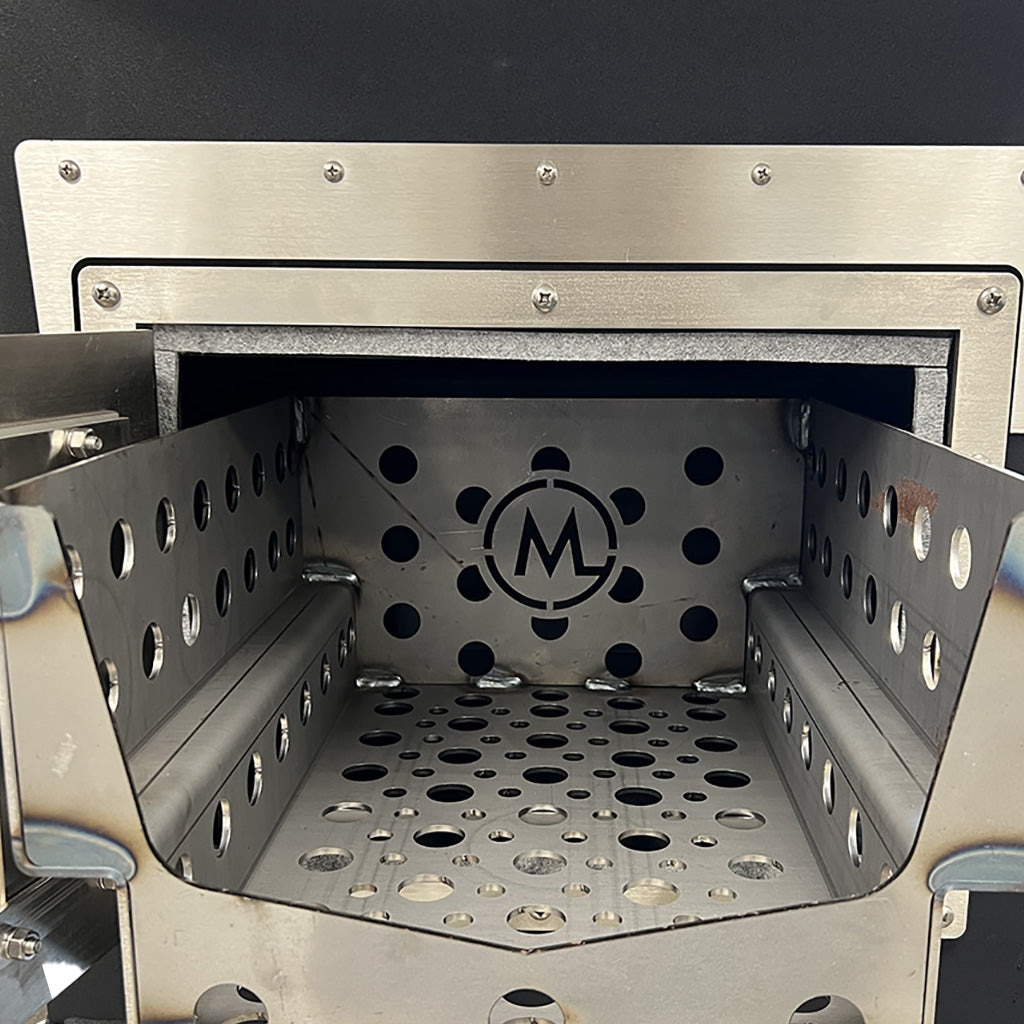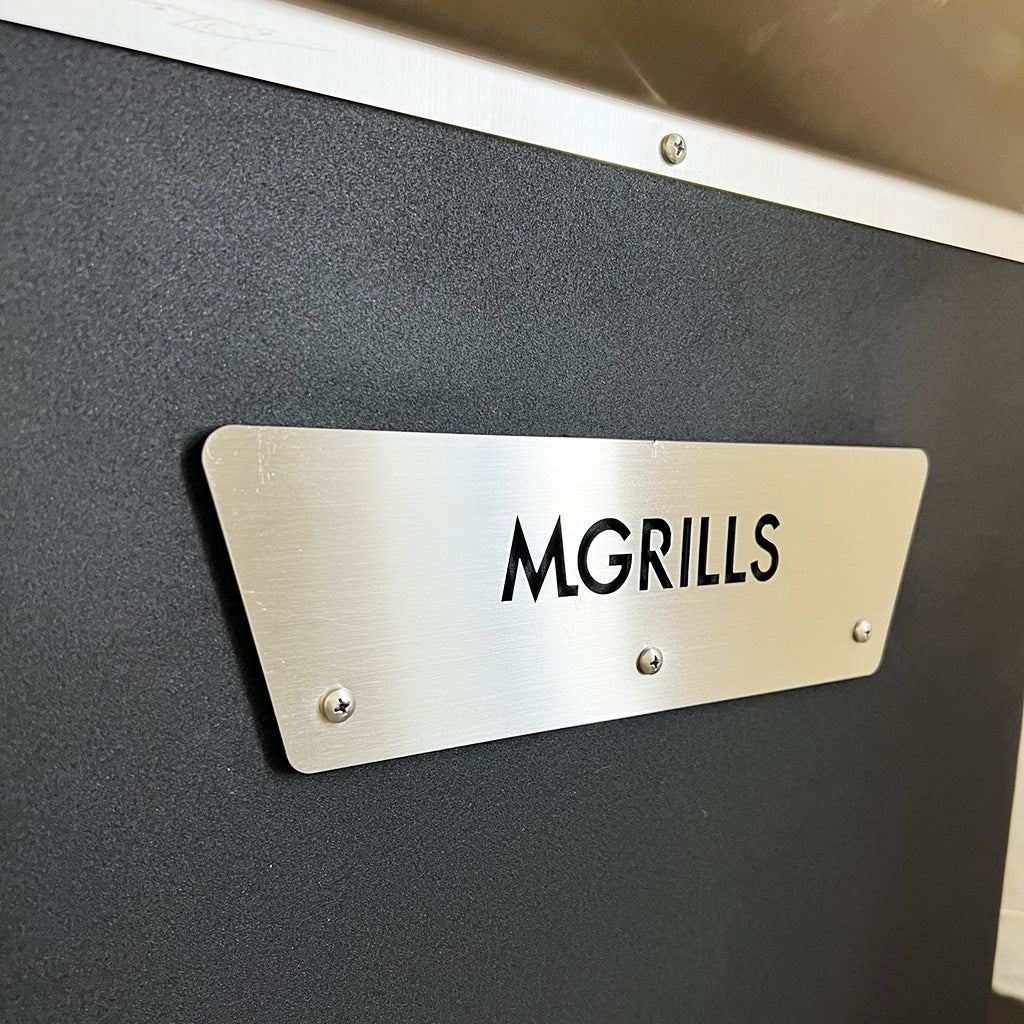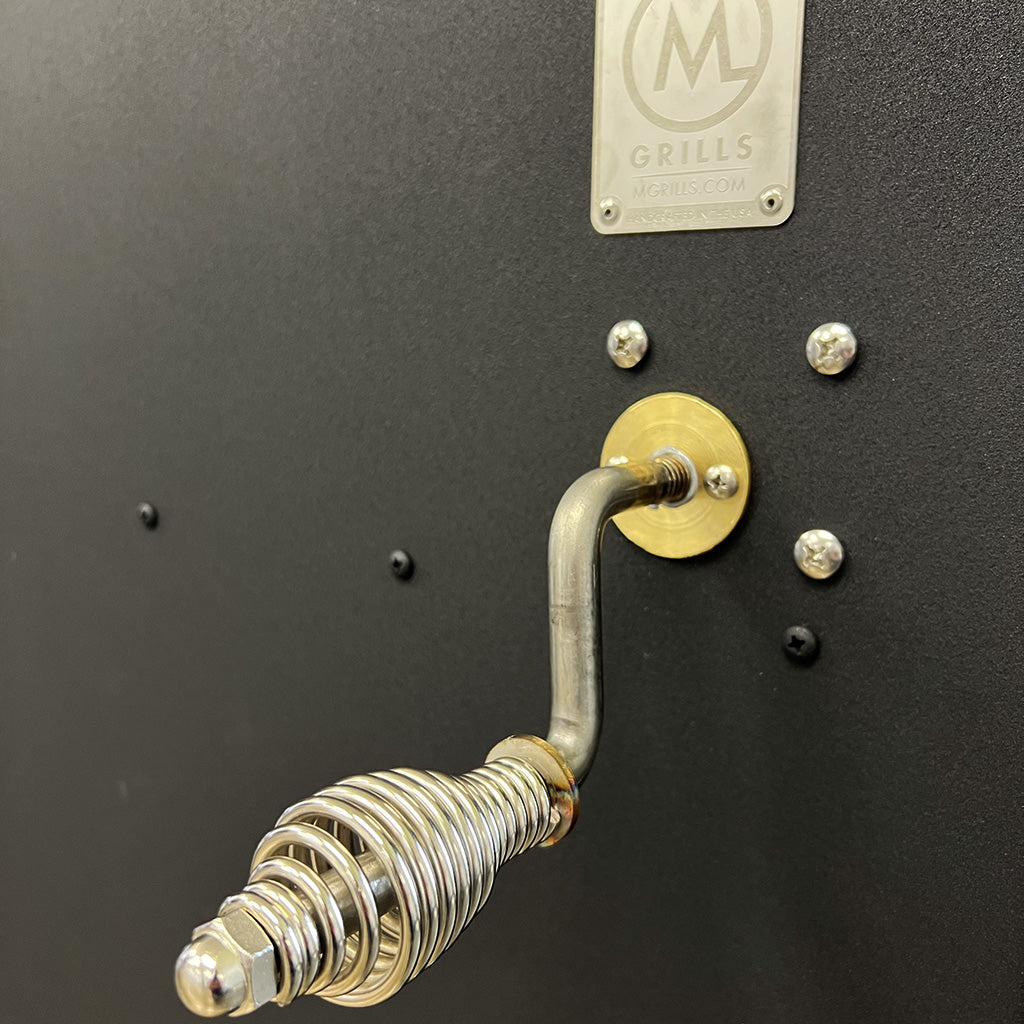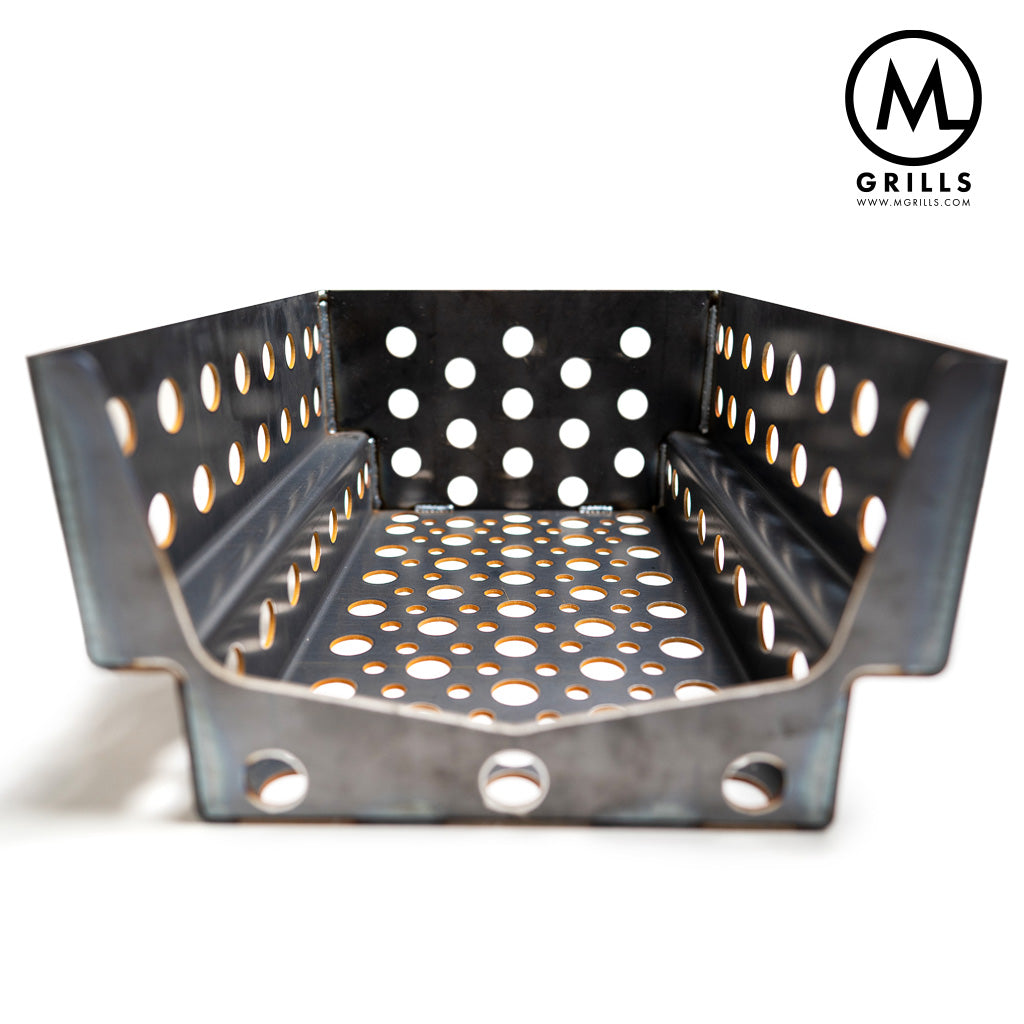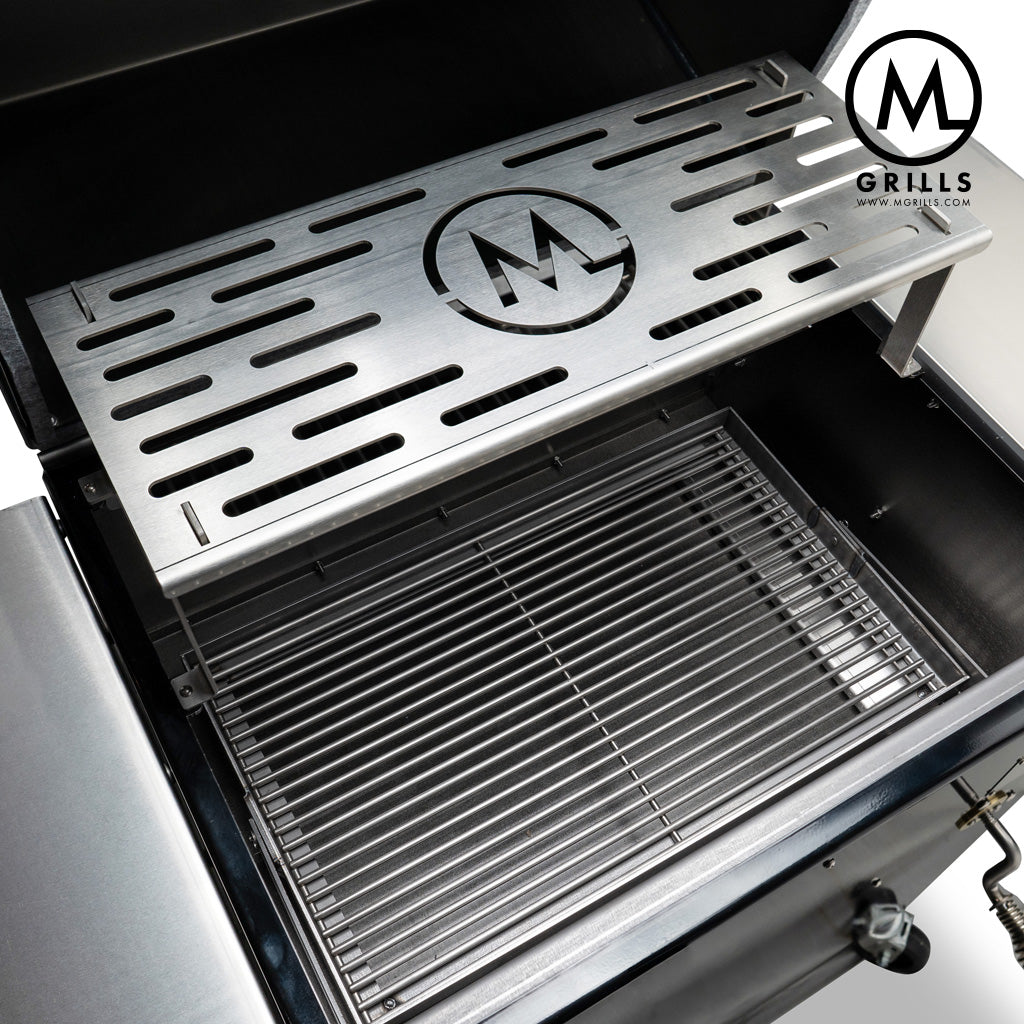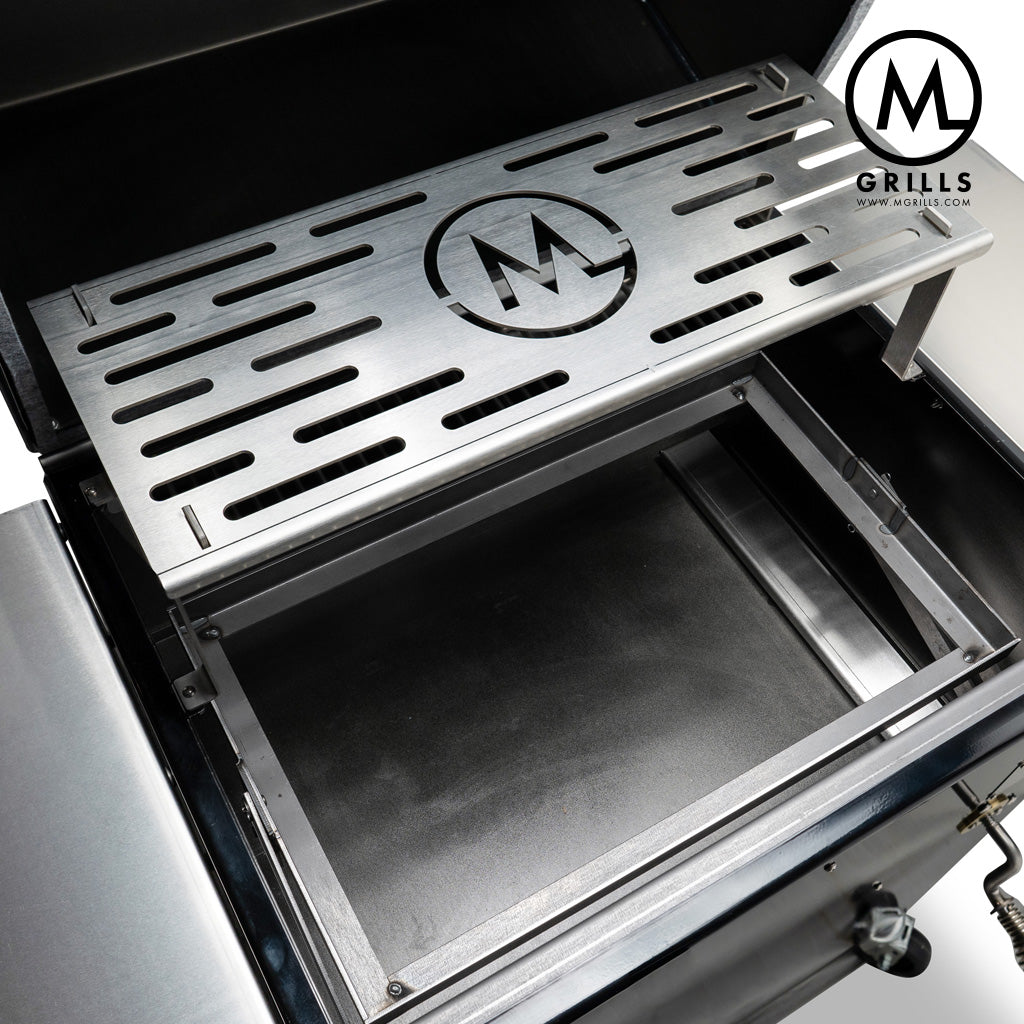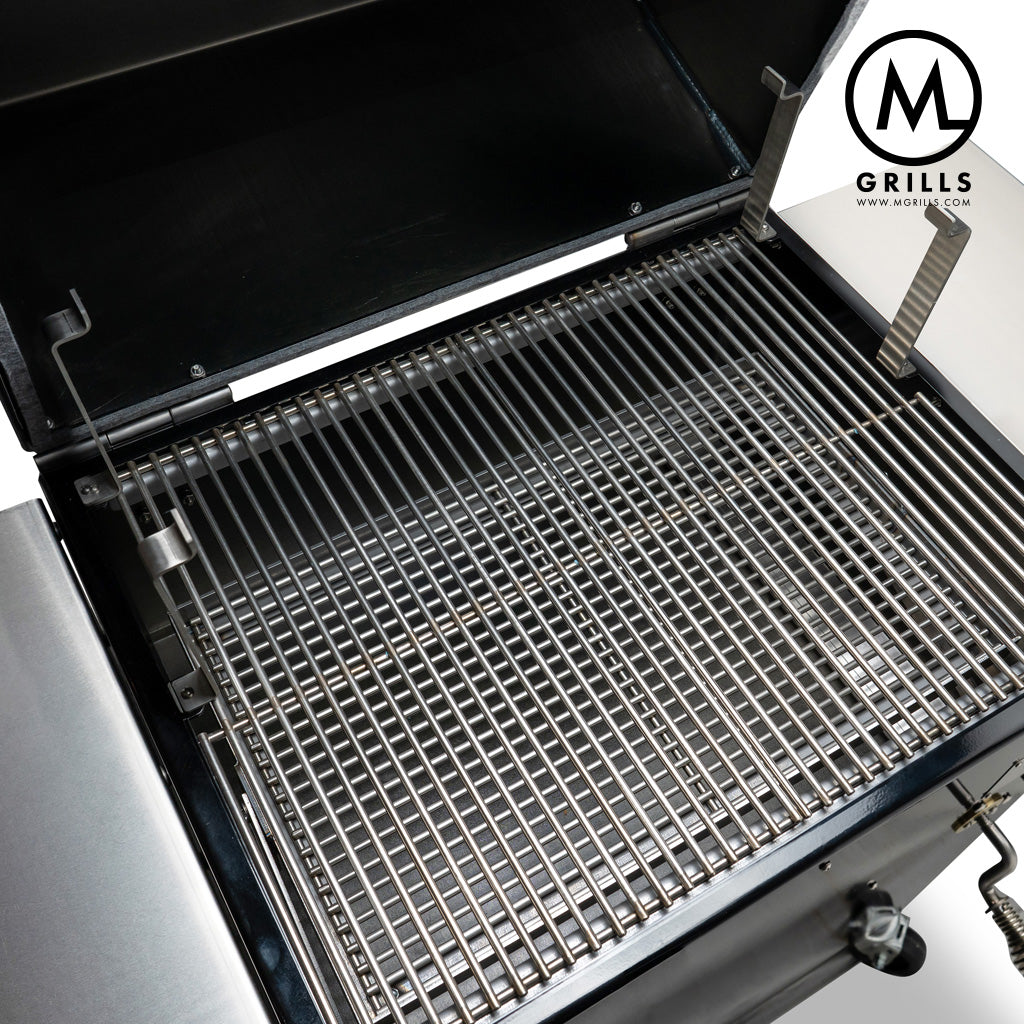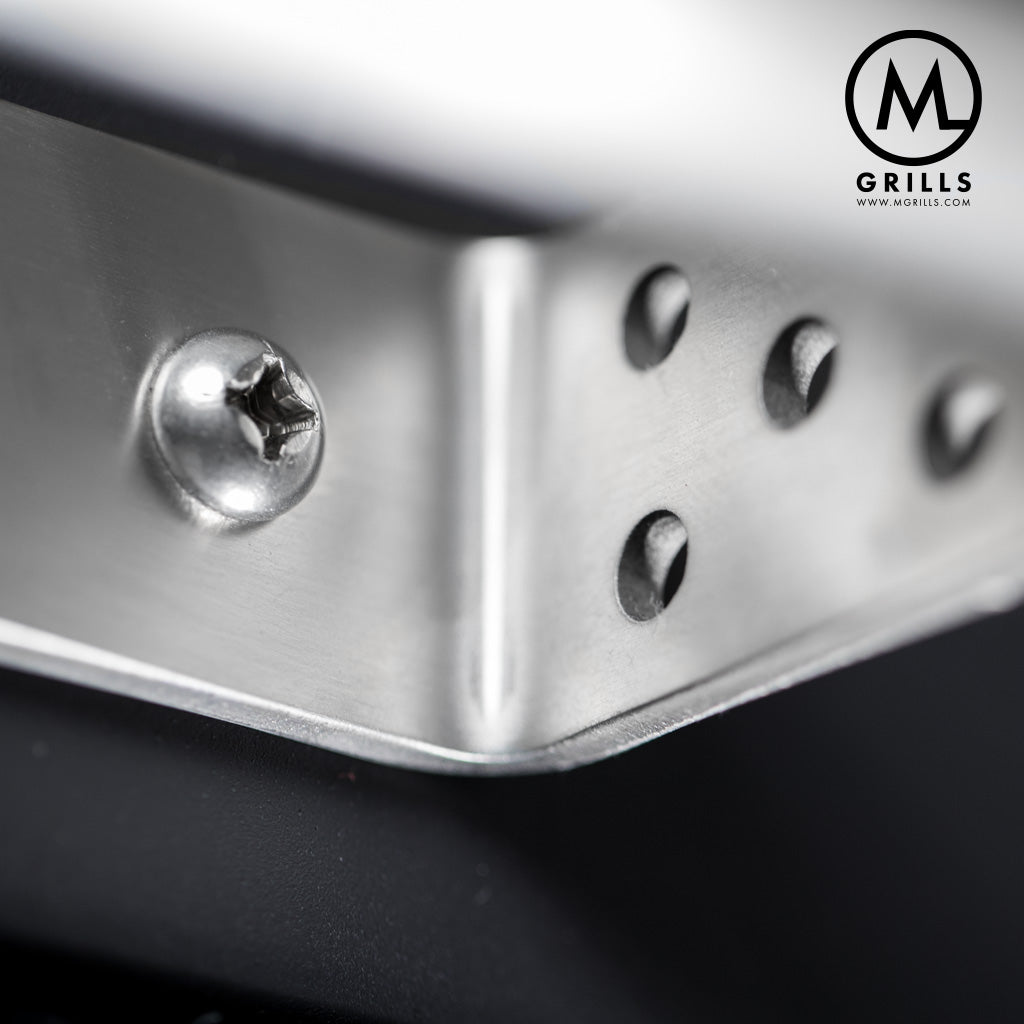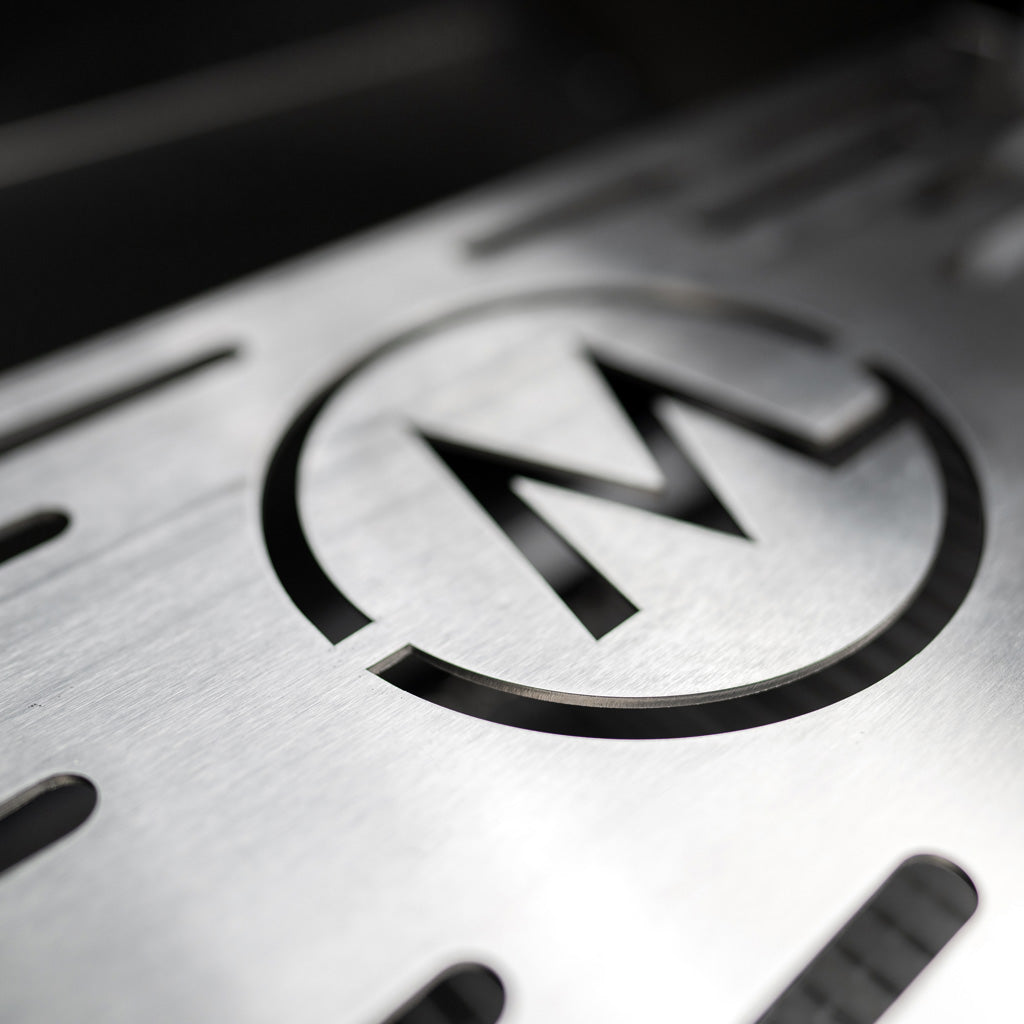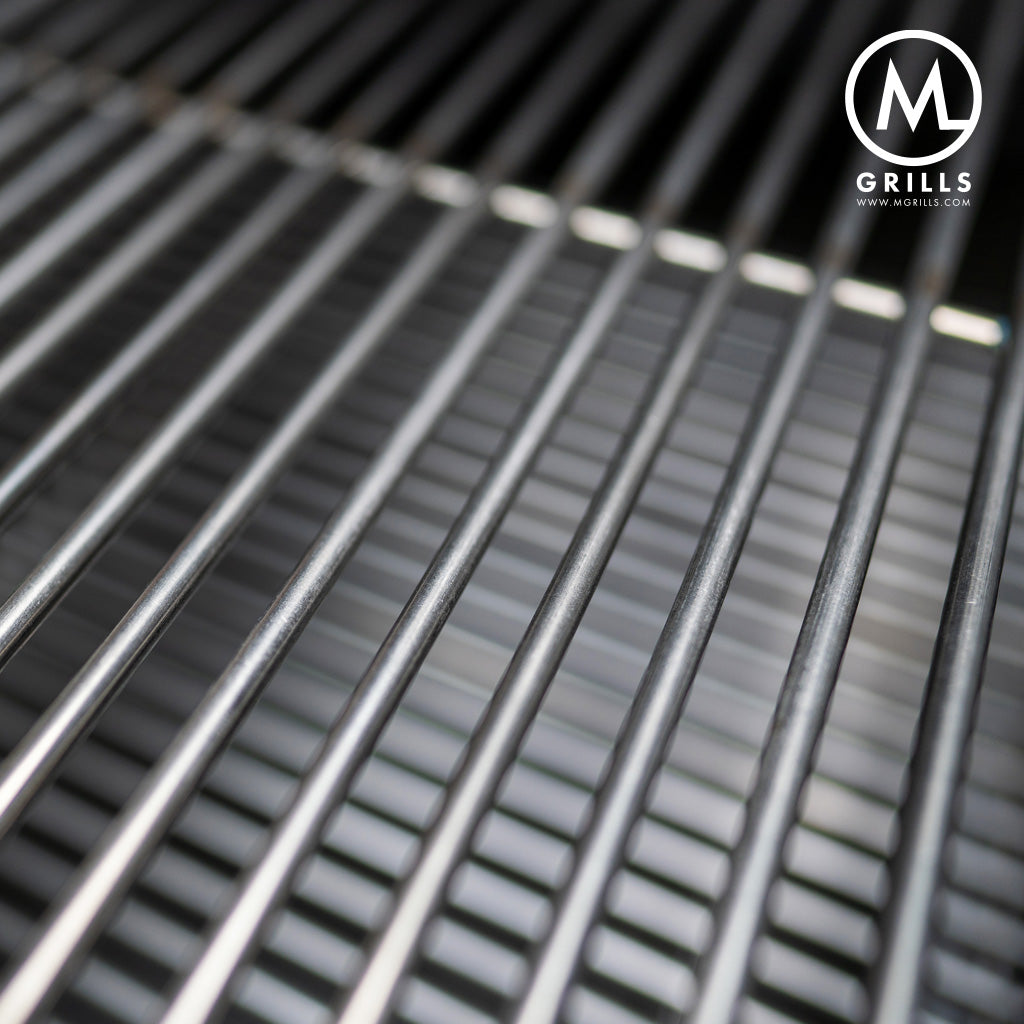 Experience Professional-Level Grilling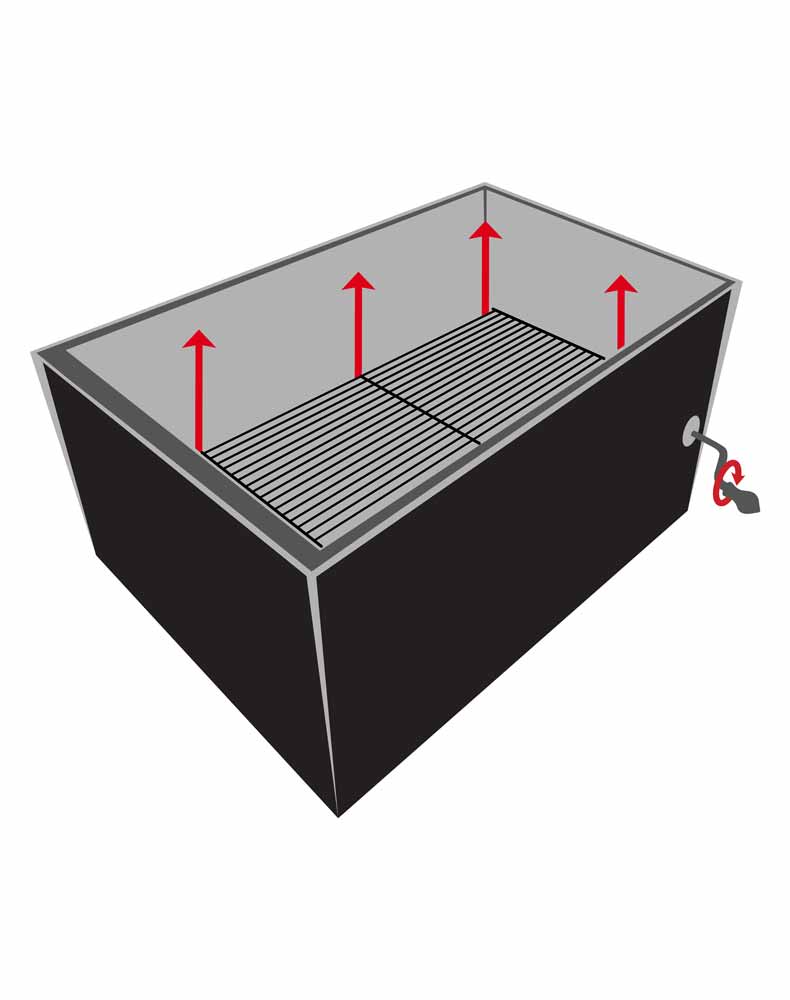 Height-Adjustable Charcoal Grate for Precise Cooking
Having precision control over your fire's position guarantees consistent, mouthwatering results every time. With the firebox at your fingertips, you can easily adapt to various cooking techniques and recipes, making it a joy to experiment and refine your grilling skills. Bid farewell to one-size-fits-all grilling and welcome the freedom to customize your fire to your culinary aspirations.
Achieve exacting temperature control by adjusting the fire's distance from the grates, ensuring your dishes cook precisely to your liking.
Seamlessly switch between searing, grilling, and smoking by fine-tuning the firebox's height to match your chosen cooking method.
Relish uniform cooking results across your entire grill surface, eradicating hot spots and guaranteeing consistent doneness.
Explore a wide range of recipes and cooking styles, from slow and low to high-heat searing, all with one exceptional grill, the M1.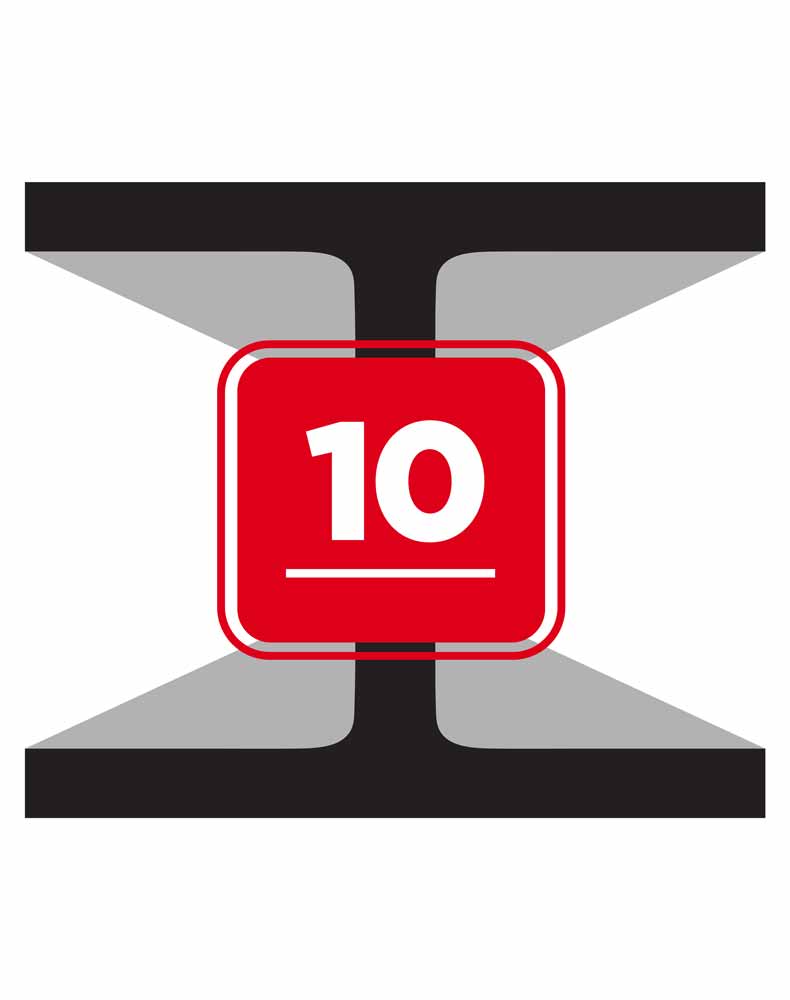 Unrivaled Temperature Control with 10 Gauge Steel
The M1 grill and smoker provides unmatched temperature control within an optimal cooking environment. Meticulously crafted from robust 10 gauge steel and featuring a precision-designed, gasket-sealed lid, this grill creates the perfect conditions for achieving precise cooking temperatures. In the world of professional, American-made charcoal and stick grills, where even the smallest gaps can disrupt your cooking, the M1 stands out.
Crafted with precision from 10 gauge steel, the M1 guarantees unparalleled temperature control.
No more unwanted air entering the cooking chamber or heat escaping.
Maximize efficient smoking with minimal charcoal usage and precise damper control for draft adjustments.
The M1's 10 gauge steel construction ensures long-lasting performance, allowing for extended cooking sessions that maintain hot coals for many hours with a full basket of charcoal.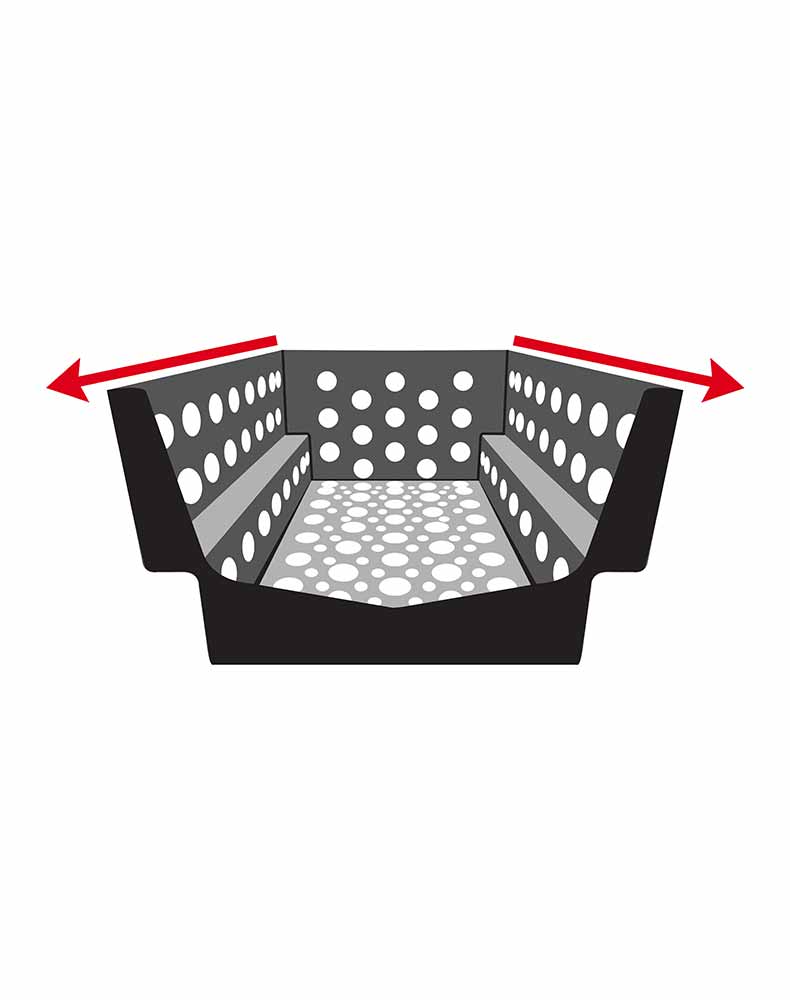 Dedicated Slide-Out Firebox for True Stick Burner Versatility
The M1 grill and smoker operates as an authentic stick burning with its dedicated slide-out firebox, making it a versatile grilling powerhouse. This distinctive feature allows you to load wood or charcoal with ease, ensuring consistent and genuine smoke flavor throughout your cooking process. The 304 stainless steel firebox door also plays a vital role in temperature control, giving you full command over your grilling environment. Whether you're indulging in slow-smoking or searing with intense heat, the M1's slide-out firebox empowers you to tailor your grilling experience like a seasoned pitmaster.
Relish the rich, smoky flavors unique to genuine stick burning, courtesy of the M1's dedicated slide-out firebox.
Loading wood or charcoal has never been more straightforward, ensuring a smooth and uninterrupted grilling experience.
Harness the firebox door's power to maintain precise control over cooking temperatures, ensuring consistently exceptional results.
Slow-smoke for hours or sear at high temperatures; the M1's slide-out firebox offers the versatility to conquer any grilling challenge.
Product Dimensions
Top Grilling Surface:
481 sq in.
Overall Width (with counters):
47.5"
Overall Length (without front hand crank):
27"
Grill Body Width (including firebox door handle):
32"
Fire Box Basket Dimensions:
13" x 17"
Shipping Crate Dimensions:
51" L x 31" W x 57" H